What Does Wrongful Death Mean?
What does wrongful death mean? Wrongful death occurs whenever someone is killed through the negligence, the reckless or the irresponsible conduct of another party. For example, it could happen when an inattentive person slams into a family's vehicle. It could also occur in a medical malpractice context. In a medical malpractice case, it could be when a doctor does not pay attention to the patient's chart and prescribes a wrong medication that they may have an allergic reaction to or something even worse.
Wrongful death cases are very, very complex. They are very tricky. They encompass not just the area of torts or personal injury law, but they also encompass probate law as well. You have to know the right document to file until you open this case.
Here at the Serious Injury Law Group, we specialize in wrongful death cases. We've got the experience necessary, the know-how and the resources to handle wrongful death cases not just in Alabama, but anywhere and throughout the southeastern United States.
Are you dealing with a wrongful death case? Give us a call at Serious Injury Law Group. We're here to help you through the process and stand up for your rights.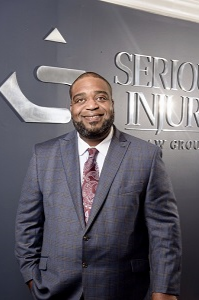 Chuck James is a Mobile native who graduated from University of Alabama. Chuck has been practicing law since early 2000. Contact Chuck James today for help with your personal injury case. Free consultations. Locations in Birmingham and Montgomery.